The top 7 celeb twitter feuds of 2015
While Meek Mill currently dukes it out against 50 Cent on Instagram, we're going to take you on a trip down social media's memory lane.
Grab your flashlights/lighters/phones, because you're going to need them to see through all of the shade thrown from these celebs.
Here are some of best Twitter feuds from 2015!
1. LOUIS TOMLINSON VS. ZAYN MALIK

Once upon a time, Zayn Malik was in One Direction with his four friends. Then, on a very cloudy and desolate day, he left, breaking the hearts of fans everywhere.
So, where did this horror story begin? Well, friends, it began when producer Naughty Boy tweeted a photo of him and Malik together.
Replace this . pic.twitter.com/Dis0Tfd7cz

— Naughty Boy (@NaughtyBoyMusic) May 6, 2015
An obvious jab at 1D, former bandmate Louis Tomlinson proved he was a pro-subtweeter.
Remember when you were 12 and you used to think those Mac filters for your pictures were cool haha ! Some people still do HA!

— Louis Tomlinson (@Louis_Tomlinson) May 6, 2015
The shade reached Naughty Boy and he replied directly to Tomlinson, saying that the boyband member couldn't sing (try telling that to his global following of Directioners.)
Tomlinson was quick on the rebuttal.
@NaughtyBoyMusic Jesus forgot you were such an in demand producer …. How does it feel to be riding on the back of someone else's career ?

— Louis Tomlinson (@Louis_Tomlinson) May 6, 2015
And then, the moment everyone was waiting for…Malik finally appeared.
@Louis_Tomlinson remember when you had a life and stopped making bitchy comments about mine ?

— zayn (@zaynmalik) May 6, 2015
Ouch. Call the fire department because we have a sick burn here.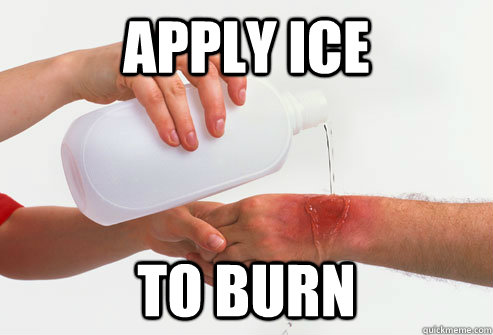 2. CALVIN HARRIS VS. ZAYN MALIK
In Malik's second debut on this list, he takes on DJ Calvin Harris. 
Malik retweeted a post comparing Harris' girlfriend Taylor Swift to singer Miley Cyrus. The post showed Swift talking about her choice to not host her music on Spotify, while Miley was saying this: "I've made my money. If no one buys my album, cool. It's fine. I've got a house, and I've got dogs that I love. I don't need anything else." The since deleted retweet was a pretty clear jab at Swift and her decision not to stream her music. 
Little did Malik know, Harris saw the post and wasn't shy about it.
@FemaleTexts @zaynmalik You've made your money? Cool…fuck the 99% of musicians who depend on these services to survive right? Yeah fuck em

— Calvin Harris (@CalvinHarris) August 17, 2015
If u don't get what it means when a successful artist uses their celebrity to benefit every other musician and songwriter in the industry…

— Calvin Harris (@CalvinHarris) August 17, 2015
While u kids are refresh voting teen choice awards there's some poor fucker in a basement making your new favorite record trying to survive

— Calvin Harris (@CalvinHarris) August 17, 2015
Meaning…stay out of things you don't understand

— Calvin Harris (@CalvinHarris) August 17, 2015
Malik fired back with what seems like no hesitation.
@CalvinHarris so i suggest you calm your knickers before them dentures fall out

— zayn (@zaynmalik) August 17, 2015
Oh and I write my own shit too dickhead

— zayn (@zaynmalik) August 17, 2015
Harris brought the short-lived feud to a classy close.
@zaynmalik best of luck, genuinely. You've got a great voice

— Calvin Harris (@CalvinHarris) August 17, 2015
Go Calvin!
3. KHLOE KARDASHIAN VS. AMBER ROSE
The Kardashians are no stranger to drama.
The feud began when model Amber Rose called out Kylie Jenner for her alleged relationship with rapper Tyga.
In a series of tweets, Khloe Kardashian defended her sister and her family, claiming she didn't know Rose personally and eventually went on to quote Rose from an old interview.
@khloekardashian I'm happy u brought up the fact that I was a stripper at 15….

— Amber Rose (@DaRealAmberRose) February 16, 2015
@khloekardashian I'll be that lil whore to support my family like ur older sister is a whore 2 support hers. We're even #MuvaGivesFacts

— Amber Rose (@DaRealAmberRose) February 16, 2015
After a short back and forth, Muva ended the argument with this tweet.
I'm done dragging this bitch. Lesson of the day children please don't try Muva cuz I will humble u.

— Amber Rose (@DaRealAmberRose) February 17, 2015
4. NICKI MINAJ VS. TAYLOR SWIFT
This was an unlikely matchup, but entertaining, nonetheless.
With all of her Bad Blood badassery, Taylor Swift was no match for Nicki as she had gotten herself in a predicament that her #GirlSquad couldn't save her from.
So, when Minaj was snubbed for Video of the Year at the VMA's, she was quick to vent her frustration on twitter.
If your video celebrates women with very slim bodies, you will be nominated for vid of the year

— NICKI MINAJ (@NICKIMINAJ) July 21, 2015
But for some reason we're still not entirely sure of, Swift thought Minaj was throwing some shade in her direction.
@NICKIMINAJ I've done nothing but love & support you. It's unlike you to pit women against each other. Maybe one of the men took your slot..

— Taylor Swift (@taylorswift13) July 21, 2015
The Anaconda singer was quick to defend herself and bring up the original point she was trying to make.
Huh? U must not be reading my tweets. Didn't say a word about u. I love u just as much. But u should speak on this. @taylorswift13

— NICKI MINAJ (@NICKIMINAJ) July 21, 2015
Still not understanding the point that Minaj was trying to make, Swift replied.
@NICKIMINAJ If I win, please come up with me!! You're invited to any stage I'm ever on.

— Taylor Swift (@taylorswift13) July 21, 2015
Katy Perry even chimed in, which was very interesting as she is reportedly the "inspiration" behind Swift's song Bad Blood.
Finding it ironic to parade the pit women against other women argument about as one unmeasurably capitalizes on the take down of a woman…

— KATY PERRY (@katyperry) July 22, 2015
And, after what felt like weeks (not really, it was only two days) Swift understood what Minaj was trying to say and apologized.
I thought I was being called out. I missed the point, I misunderstood, then misspoke. I'm sorry, Nicki. @NICKIMINAJ

— Taylor Swift (@taylorswift13) July 23, 2015
Unlike most on the list, this story has a happy ending!
The two made up and proved their friendship with a performance together at the VMAs.
5. NICKI MINAJ VS. FARRAH ABRAHAM
Yes, this one is from 2016, but it was too good not to include!
Like Zayn Malik, Nicki is on this list more than once, and oh boy. Tighten your seatbelts, because this one is a doozy.
Nicki Minaj finds her way back on this list for some, err, controversial comments she made about Teen Mom star Farrah Abraham.
Minaj was live-tweeting Teen Mom and didn't hold on the honesty.
Warning, these tweets use some ~less than polite~ language
Farrah is a cunt to her mother

— NICKI MINAJ (@NICKIMINAJ) January 10, 2016
she was like bitch go do some porn & leave gramma alone https://t.co/ca1Np7Wm15

— NICKI MINAJ (@NICKIMINAJ) January 10, 2016
Abraham fired back saying Minaj's video looks like "porn."
To be clear my mom doesn't help me I help her. I love & care for my mom. Stop disgusting talk @NICKIMINAJ pic.twitter.com/JOCLch6kko

— Farrah Abraham (@F1abraham) January 10, 2016
While this fight never really concluded, Abraham continued to retweet nearly every article about said fight.
Any publicity is good publicity, right?
6. IGGY AZALEA VS. AZEALIA BANKS
Azealia Banks has quite a few twitter feuds on her resume, but we're going to focus on this one for now.
During an interview with "Ebro in the Morning" on Hot 97, Banks let the world know her stand on "Fancy" rapper Iggy Azalea
Here is the quote that got this beef in motion-
"In this country, whenever it comes to our things — like black issues, or black politics, or black music, or whatever — there's always this undercurrent of kind of like a 'F–k you,'" she began. "There's always a, 'F–k y'all n—as; y'all don't really own sh–, y'all don't have sh–.'"
Yikes. Queue Iggy's response.
Special msg for banks: There are many black artists succeeding in all genres. The reason you haven't is because of your piss poor attitude.

— IGGY AZALEA (@IGGYAZALEA) December 19, 2014
Your inability to be responsible for your own mistakes, bullying others, the inability to be humble or have self control. It's YOU!

— IGGY AZALEA (@IGGYAZALEA) December 19, 2014
you created your own unfortunate situation by being a bigot and don't have the mental capacity to realize yet. Probably never will.

— IGGY AZALEA (@IGGYAZALEA) December 19, 2014
Now! rant, Make it racial! make it political! Make it whatever but I guarantee it won't make you likable & THATS why ur crying on the radio.

— IGGY AZALEA (@IGGYAZALEA) December 19, 2014
So, who's side are you on? 
7. DRAKE VS. MEEK MILL

Last but certainly not least, here is a feud that will go down in the history books. One day down the road you'll be telling your grand kids this story.
It all started when Meek Mill and Drake collaborated on a track on Meek's newest album. Meek got mad when Drake didn't promote his album Dreams Worth More Than Money or R.I.C.O, the track they collaborated on together. He then accused him of using a ghost-writer to write his rhymes.
Now that is a pretty hefty accusation considering lyrics are basically the most important part of the song.
Here's where it all started-
https://twitter.com/MeekMill/status/623700698509758464
He ain't even write that verse on my album and if I woulda knew I woulda took it off my album….. I don't trick my fans! Lol

— Meek Mill (@MeekMill) July 22, 2015
Three days passed without a single word from the 6 God and then, finally, he spoke..or rather, rapped.
Meek didn't didn't hesitate and responded quickly, calling the diss track "baby lotion soft."  He also said he could "tell" Drake wrote it.
Then, Drake released Back to Back and history was made.
Drake, knowing he is winning the battle asks "is that a world tour, or your girl's tour?", referencing Meek's tour with his girlfriend, Nicki Minaj.
The song was a HIT (and is now nominated for a Grammy!) and took this feud from futile to legendary in just a few short verses.
Meek was less than impressed, and made his feelings for Drake crystal clear during the Toronto stop of the The Pinkprint tour.
Meek then released his own diss track Wanna Know (which has since been taken down,) but Drake came out on top in typical 2015 fashion- MEMES.
So, who do YOU think had the best twitter feud of 2015? Let us know below!